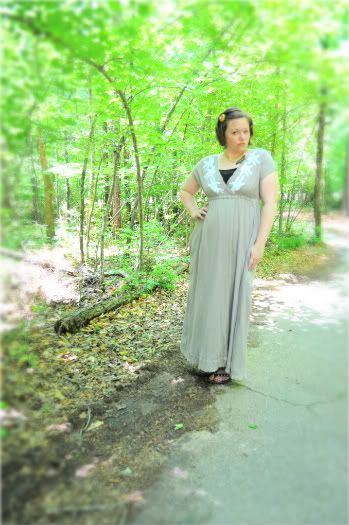 A while back the folks at
eShakti
offered me a sample of their clothes. I was thrilled after I read the details about this awesome company. Here are a few facts that won me over to eShakti. You can send in your measurements and get custom made clothes. You can also make custom changes to any garment such as sleeve, neckline, or length. Amazing, I know!
My dress arrived and I just had to do a little self portrait for y'all to see my fancy schmancy new dress. I tried my hardest to vamp it up for the photo but I think that I ended up looking like I just ate a Sour Patch Kid, I'm just a dork like that. That's okay though...I still feel luscious in it. It could not have come at a better time as I recently declared to try to put on lipstick and make an effort to look like a lady before I leave the house each day. This new dress is certainly helping my cause!
It does feel rather lavish to be able to custom design my own dress. I just sent in my measurements online when I placed my order and then this curvy girl hoped for the best.
When I received my package and tried on my dress, I was thrilled to find that it fit like a curvaceous glove. I will defiantly be ordering more custom clothes from eShakti and if you are smart, you will too.
Scroll on down to see the winner of Freakshow Friday!